Corfu is one of the northernmost and westernmost islands in Greece and the Ionian Sea. It is situated on the entrance of the Adriatic Sea, near the Mainland coast.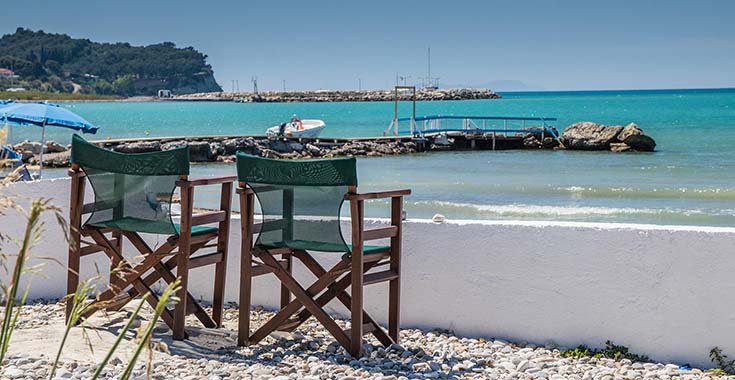 Its northeast coast is very close (appr. 2 km) to the Saranda coast in Albania. It belongs to the Kerkyra Municipality, which also includes the smaller islands of Othonoi, Ereikoussa and Mathraki. It is oblong shaped, wider on its northern part and narrower to the south.
Its coastline has an overall length of 217 km and forms numerous bays and capes. Its terrain is mainly mountainous, particularly on its northern part.
Foreigners call Corfu a corruption of its Byzantine name Koryfo (peak), after one of the two peaks which visitors see as they approach the island. The highest peaks are those of mount Pantokrator (ancient Istoni, 914 m) and Stravoskiadi (849 m). Agnos – Roda is located on the island's northern part, facing the island of Ereikoussa.
The area is ideal for family holidays, away from the city hubbub, while, for those seeking excitement, the centers of Roda and Acharavi are just 1.5 km and 3 km away (hotel shuttle service is provided at no extra charge).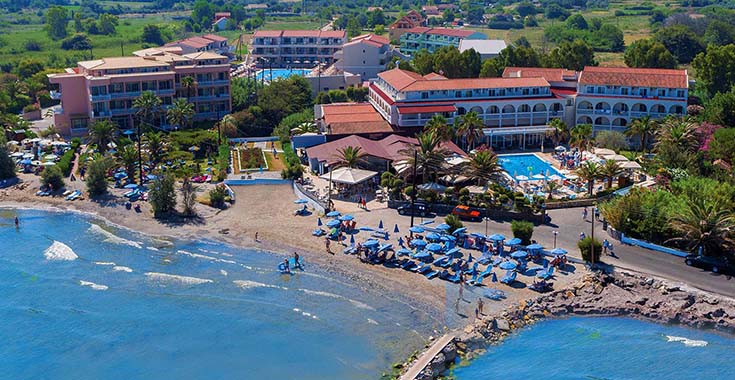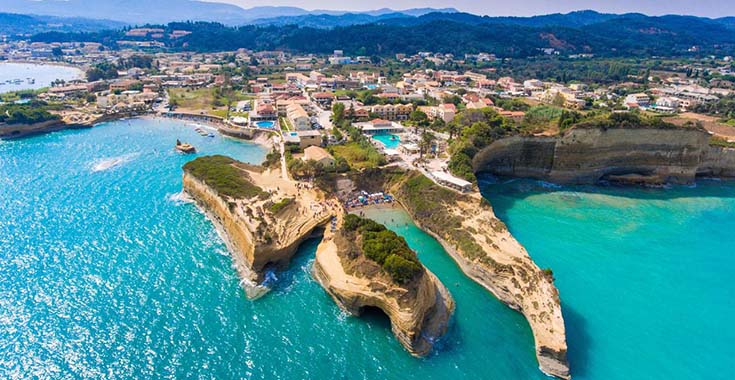 Nestled along the picturesque coastline of Sidari, Corfu, lies the enchanting and romantic Canal d'Amour. This natural wonder, a series of small coves and unique rock formations, has been a beloved destination for lovers and explorers for generations. The name "Canal of Love" reflects the charming legend that swimming through the narrow channel will bring eternal love and happiness. Visitors are drawn to the crystal-clear, turquoise waters, where they can explore the inviting sea caves and swim in the calm, refreshing pools.